Allridey
Car Rentals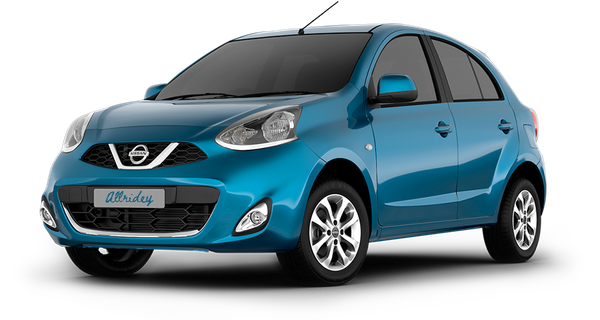 Allridey offers great value car and van rentals with 12 locations around Australia and New Zealand. We've got the best prices - get an instant quote and book online today.
Bookings in a Flash
Get an instant quote and quickly book online. Cheap car and van hire in locations around Australia and New Zealand
Price Beat Guarantee
We're all about giving you the best deal possible. If you find a cheaper price somewhere else after making a quote or a booking, we'll beat it by 10%. Terms and Conditions apply
24/7 Assistance
We're only a phone call away with 24 hour support and roadside assist included with your hire.
Welcome to Allridey - Your Affordable Car Rental Solution in Australia! At Allridey, we understand the importance of hassle-free and budget-friendly travel. That's why we offer affordable car rental options in 12 locations all over the country to suit all your travel needs. Whether you're on a business trip or exploring the Australia's gorgeous landscapes, we have the perfect vehicle for you at great everyday prices.
Ensure your journey is comfortable and convenient, with our economical fleet and seamless rental process. At Allridey, we pride ourselves on great customer service and flexible options to suit your budget. Our travel team is always available 24/7 to assist you with your reservation on when you're on the road. We also offer flexible rental options, including long-term rentals and one-way hires to suit your travel needs.
We keep our prices clear, with no hidden fees or charges - we make it quick and easy to get an instant quote or book online and any extras are clearly displayed so you can make an informed decision when choosing to hire a car in Australia. Everyone should have access to affordable car rental, so we work hard to keep our prices competitive and have a price beat guarantee so you always know you're getting the best deal with renting with us. If you're looking for budget car rental in Australia, look no further than Allridey. Book your rental today and experience the beauty of Australia on a budget. Book online today and get the cheapest car hire in Australia!
Get The Best Price On Car Rental At Allridey
Don't pay more for car hire. Allridey has the best rates on budget car rental - instant quotes and bookings, no hidden fees and great customer service. Whether you need a car to get around the city for a day, or you're taking a one-way trip across the country, Allridey has you covered. With 12 convenient rental locations across Australia and New Zealand, Allridey is your go-to source for cheap car rentals.
Book Now